Seven more days &...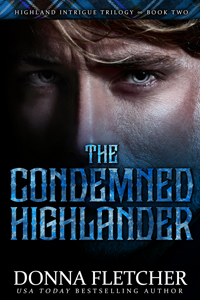 You get to read the first two chapters of The Condemned Highlander, book 2 in The Highland Intrigue Trilogy… if you are a subscriber. 
Don't miss out on what's happening to Annis as she goes on her quest to save her sister Bliss. Of course, you know she won't be on her quest alone. The question is what does she think of Brogan joining her? And how does he get to join her? Find out in chapters 1 & 2, arriving in your email on July 27th!