Arriving Summer 2022
In the Arms of a Highland Warrior
Book 1 Highland Myths Trilogy
Lord Donald granted his only child and daughter permission to wed a Northman she had lost her heart to, but it came with a stipulation. Their first-born son would return and rule the Clan MacShane upon the old lord's death.
That time is now as is the necessity for Lord Bhric to wed. His mother has arranged a marriage with a neighboring clan's only daughter. His mother is aware that he favors tall, strong, fearless women like herself, and he does not worry over his new bride… until he meets her.
Tavia of the Clan Strathearn is not only petite and quiet, accustomed to being a dutiful daughter, but an accident has left her with a limp that hampers certain activities. She is not happy about the arranged marriage to Lord Bhric, after all he is part Northmen, was raised in a distant land with what many believe are savages. But she had had no choice, her marriage would greatly benefit her needy clan. She told herself she had the strength to do this. She could make it a good marriage. She would not be frightened of her new husband… until she meets him.
Pepper the Prepper
Humorous, Romantic Mystery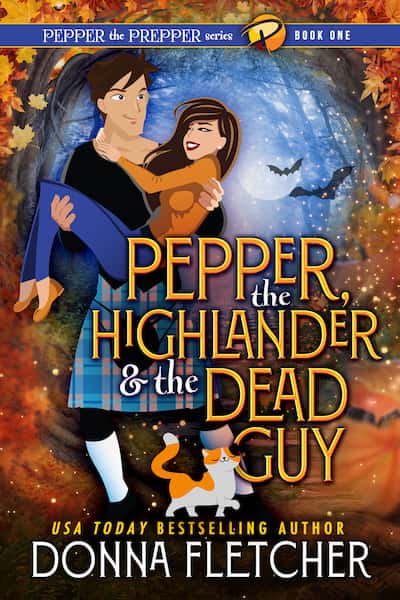 Poetic Numerology
Numerology with a poetic flair!
Cree & Dawn
Cree & Dawn Series Journal