Coming Late April
The Legendary Highlander
Book 3 Highland Myths Trilogy
Lord Varrick is a legendary Highlander who has well-earned the myth centered around him. He is known for his endless victories in battle, his fearless skill as a warrior, and his soulless nature. He rules over a heavily forested area in the north and rumors spread that he commands an army of the dead and that no one passes through his land without his permission, or they chance battling his ethereal warriors. Truth or tale? No one knows and no one takes the chance.
Fia is a healer from a long line of healers. She is eager to learn all she can so she can help the ill, though more importantly prevent illness if possible. Her grandmother warned her to be careful that there were those who would misjudge her and threaten her life. A fair warning indeed, for she has met such a fate and is now in the hands of the legendary Highlander. But not the way she thought she would be… she is forced to wed him.
Pepper the Prepper
Humorous, Romantic Mystery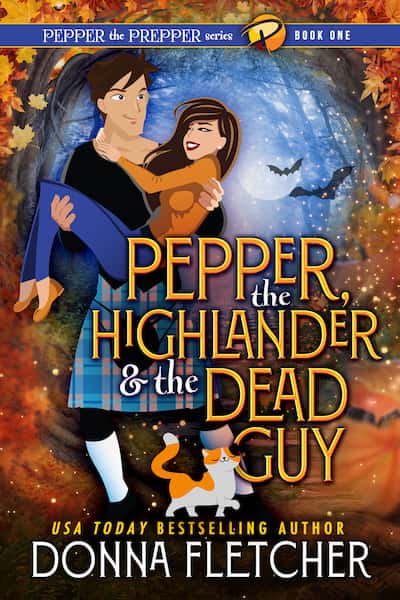 Limited Time
Special Offer!
Journal
Cree & Dawn Series Journal