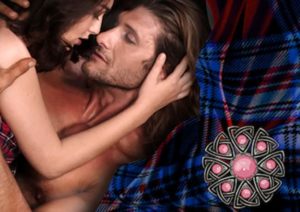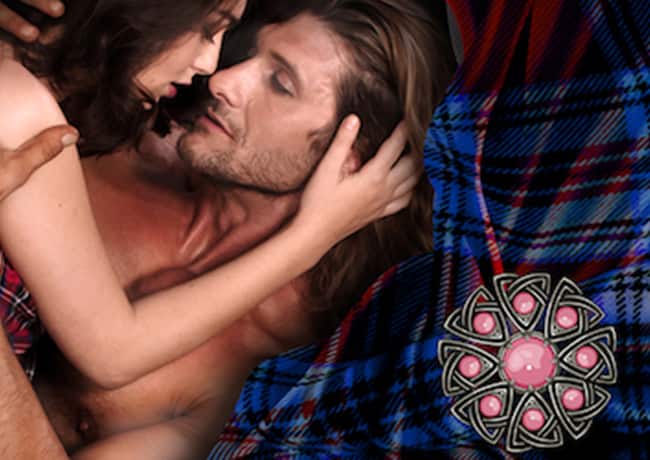 I'm happy to share not only the book cover of book one in Highland Myths Trilogy, In the Arms of a Highland Warrior, but if you go here you can see the other two book covers as well. I decided to reveal all three covers at once. 
Enjoy a description of book one.
Lord Donald granted his only child and daughter permission to wed a Northman she had lost her heart to, but it came with a stipulation. Their first-born son would return and rule the Clan MacShane upon the old lord's death.
That time is now as is the necessity for Lord Bhric to wed. His mother has arranged a marriage with a neighboring clan's only daughter. His mother is aware that he favors tall, strong, fearless women like herself, and he does not worry over his new bride… until he meets her.
Tavia of the Clan Strathearn is not only petite and quiet, accustomed to being a dutiful daughter, but an accident has left her with a limp that hampers certain activities. She is not happy about the arranged marriage to Lord Bhric, after all he is part Northmen, was raised in a distant land with what many believe are savages. But she had had no choice, her marriage would greatly benefit her needy clan. She told herself she had the strength to do this. She could make it a good marriage. She would not be frightened of her new husband… until she meets him.
They are an unlikely pair not suited at all for each other, but when strange things start happening at her new home and Tavia is accused of bringing evil with her, she finds the courage she has always possessed but never realized she had and sets out to prove her innocence.
Her husband soon learns that his wife is nothing like he believed her to be. She is far braver than he expected, or he is comfortable with, especially when danger begins to stalk her and she does not run from it… but runs at it.
Tavia and Bhric work together to discover the evil that hides and stalks them and along the way they find what neither of them expected… love.
Note: While this trilogy does not need to be read in sequence, each book a standalone, Tavia and other characters from Highland Myth Trilogy were first introduced in Highland Secrets A Cree & Dawn Novel… a prelude of sorts to their individual stories.
In the Arms of a Highland Warrior will be available in the summer. I will keep you posted about a more specific release date.
Looking forward to bringing you this new trilogy!
Hugs!
Donna