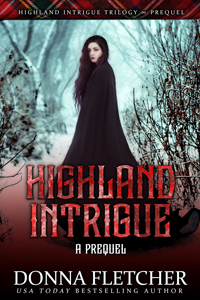 I'm finishing up Highland Intrigue the Prequel. It will be ready to release by the end of March. I always love getting to know new characters. The bond between the three sisters and what they will do for each other amazed me and the sorrow and forced loneliness the three heroes suffer to protect others got me thinking about loneliness.
Each hero deals with their forced loneliness in different ways. One chooses to avoid people and keeps to himself, another chooses a teasing, gregarious nature while keeping himself emotionally removed from everyone, and the last one locks himself completely away, fearful of what would happen if anyone cared for him.
Loneliness is felt by many whether surrounded by people or completely alone. I've had my share of loneliness through the years. I think that was why I got lost in books, whether they were romance, mysteries, thrillers, etc. didn't matter. I wasn't alone when I read. I was part of something. I had a plethora of friends in the books and those friends helped me through the lonely times. Those books also encouraged me and nudged me to take steps out of my loneliness.
I haven't been lonely in some time, but when you have as many hot Scots as I do constantly at you, how can you be lonely, she says with a BIG gigantic smile on her face.
I look forward to you reading about Elysia, Annis, and Bliss and see how they help the cursed heroes to step out of their forced loneliness and let themselves live and love again. And of course you know there just has to be secrets and intrigue involved.
Also… I decided on a different type cover style for this trilogy. I'd love to hear what you think of it. I'll be revealing the first cover, The Silent Highlander, around the time I release the prequel of Highland Intrigue Trilogy, so watch for it.
Until next time… HUGE HUGS!