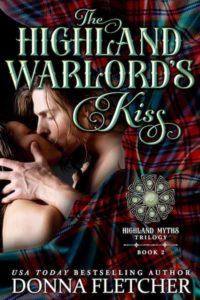 I am thrilled that so many of you are enjoying In the Arms of a Highland Warrior, book 1 in Highland Myths Trilogy. Your many wonderful emails keep me smiling!
On to book 2, The Highland Warlord's Kiss! So far it is looking good for a late fall release, but I do not want to promise anything until I can be sure. But at the moment, everything is on schedule. Naturally, I will keep you updated. Until then, and for those who have not yet read the description, you can read what The Highland Warlord's Kiss is all about here.
I'm off to keep steady on my writing schedule. 
HUGE HUGS
Donna