Celebrating!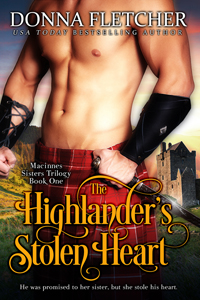 Spread the word…The Highlander's Stolen Heart is $2.99 through the end of May in celebration of the approaching release of Highlander The Dark Dragon, third book in the Macinnes Sisters Trilogy.
Available: Kindle, Nook, Kobo, Apple
Share the news… if you've enjoyed the Macinnes Sisters Trilogy then please tell other readers about it.
Don't miss out… before the release of Highlander The Dark
Dragon an excerpt will go out to my Book Alert List. It will not be posted on my website. This excerpt is for those who have subscribed to my Book Alert List. So if you haven't subscribed yet, don't wait another minute. Go to the top of the page and sign up. This way you'll never miss any news, special excerpts, or new books.
End of May beginning of June still looking good for release of the Dark Dragon. :)