Here is my newsletter that went out to my subscribers the other day. If you like what you read, subscribe and join Donna Fletcher's community of extraordinary romance readers. If you already get my newsletter but didn't see it in your inbox on Tuesday (3/14) please check your spam folder. For some unknown reason many newsletters end up there and my apologies for that inconvenience.
Enjoy my newsletter!
Relationships… that word alone opens a whole can of worms.
When people ask if I'm in a relationship, I laugh and tell them I'm in too many to keep count. Then I let them know I'm a romance author and they laugh along with me. Afterwards when they find out I haven't been in a relationship in over twenty years they are either surprised or tell me they understand. I mean how can any human man compete with heroes in my romance novels? Or so they think. To me a relationship is more about making a connection and that connection can come in many different ways. Attraction is one of them and probably the first thing that draws us to a particular person. But it is not always physical attraction that draws people to each other. People can be attracted to each other by shared interests or stimulating conversations. Both can tell you a lot about a person and help form a relationship.
I also think it depends on where you are in your life as to who you find attractive or interesting. When we're young and, most times foolish and impatient, we jump into things without giving it much consideration. As we grow older, we either survive our mistakes and learn from them or throw caution to the wind and make even more mistakes. I think it is when we realize it is more about ourselves, understanding that we need a relationship with ourselves if we are to fully embrace life and all that goes with it that we are finally comfortable enough in a relationship for it to have a chance.
 And that brings me to Varrick, hero in The Legendary Highlander, book three in the Highland Myths Trilogy. He is having difficulty getting to know Fia, but no difficulty in finding her more than a bit appealing. He can't make up his mind if she is a healer or a witch. He needs a witch to solve his problem, but a healer would be useful in healing his heart that he doesn't even realize needs healing. Thankfully, Fia is a patient and kind soul. Her healing work is not only important to her, but it is a large part of who she is. She is surprised how easily it is to care for the mighty Legendary Highlander, though worried about the consequences that might come with it. The couple have my heart since falling in love will come unexpectedly to them, but the results could prove far more difficult and dangerous. Watch for release of The Legendary Highlander in late April.
The Pop-up Giveaway where I asked in the Pop-up Newsletter what character in Highland Hearts A Cree & Dawn Novella would be one of the heroes in my next trilogy had some mixed guesses. The answer is Cavell, and the winner of the $25.00 Amazon Gift Card is Charissa J. Congrats and have fun shopping! Watch for my next monthly Pop-up Newsletter. You never know when it will show up or what surprises it has to offer.
For those waiting for the paperback edition of Highland Heart A Cree & Dawn Novella, it is now available at Amazon. You will get a better view of the map of Cree & Dawn's new home in the print edition.
I have a sale for you… Isle of Lies is on sale for $0.99. I know many of you probably have already read it, if you have, please consider recommending it to a fellow romance reader.
For those interested in my Pepper the Prepper humorous romantic mystery series, Pepper posted two blogs you might be interested in. Twelve Prepping Tips For Spring and Personal Prepping… This Is About You!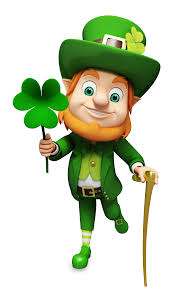 St. Paddy's Day is only a few days away so here's some recipes to make it a deliciously good time!
An Irish joke to put a smile on your face!
A tourist is in Cork but wants to go to Dublin for the St. Patrick's Day Celebration. He stops Paddy in the street and asks him, "Excuse me, can you tell me the quickest way to Dublin?"
Paddy says, "Are you on foot or in the car?"
The tourist says, "In the car."
Paddy says, "That's the quickest way."
May the luck of the Irish always be with you!
Lucky & Magical Hugs!
Donna