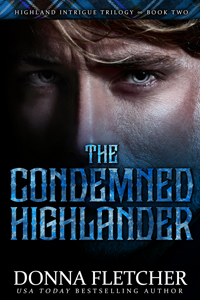 At the end of the month, Tuesday, July 27th, to be exact, my newsletter will be sent and in it will be a link where you can read the first two chapters of  The Condemned Highlander, book 2 in Highland Intrigue Trilogy. So, subscribe to my newsletter now, if you haven't already. You don't want to miss seeing what Annis and Brogan are up to.
Also, in August I'll be revealing a new project I've been working on. I'm really excited for you to hear all about it.
Enjoy the rest of the weekend!