About the Book
It has been prophesied that four men, raised as brothers, will bring Scotland back to her rightful glory. It is time for the first to take up his sword.
Charged with the restoration of Scotland's one true king, Duncan MacAlpin isn't surprised to find himself fleeing an army across the verdant hills of his homeland. But having to do so while shackled to a woman . . . that is a true challenge to Duncan's ingenuity and self-control. For the lovely, untouched maiden he's chained to is far too captivating to resist.
Despite her innocence, Mercy guards her own dangerous secrets. Proud and unafraid—hunted and imperiled for who she is and what she knows—she is determined to regain her freedom and never let it be taken from her again. Yet locked so tightly to her imposed escort, tempted by the warmth of the powerful Highlander's body, she aches to give herself over completely to desire . . . and risk the heart she has fought so hard to protect.
Buy the Book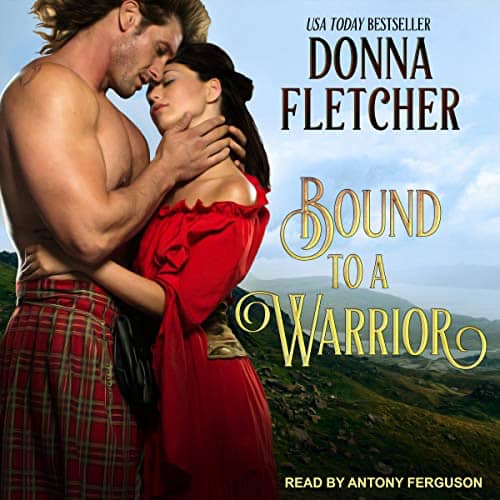 Audiobook
This book is also available on audiobook from the following online booksellers:
Narrator: Antony Ferguson
Format: Unabridged
Runtime: 8h 46m
The Details
Published: August 31, 2010
Publisher: HarperCollins
Formats:

Ebook

Paperback

Audiobook



ISBN-10: 0061934712
ISBN-13: 978-0061934711
ASIN: B003V1WT2W
Genres & Tropes
Scottish Romance, Highland Romance, Highlanders, Scotland, Picts, Historical Romance