It's the month of witches, ghost and goblins and to celebrate this spooky month I've decided to dust the cobwebs off an old short story of mine and post it in installments throughout October.
So, starting Thursday, Oct. 8, I will post the first installment of One Night of Love & The Hobgoblin with installments to follow each Thursday until the last one is posted on Oct. 29.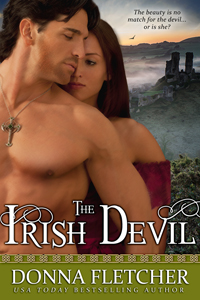 For those unfamiliar with this story, it is about the hero & heroine from my book The Irish Devil…Eric & Faith.
So mark your calendar for each Thursday in October and don't miss One Night of Love & The Hobgoblin!