The first day of spring and it snows!
Cree loved every minute of it. Running  around in it, laying in the snow, giving himself a back rub in the snow, trying to catch the falling snow… he had a wonderful time.
I, for one, am glad to see the sun out and the snow melting rapidly. I am so looking forward to the spring buds blooming.
As for the dog's namesake, Cree, in the Cree & Dawn Series, he's keeping me busy with a novella that you'll be learning more about in the coming months and also My Highlander A Cree & Dawn full-length novel that debuts this fall.
Hope you are enjoying beautiful weather wherever you are!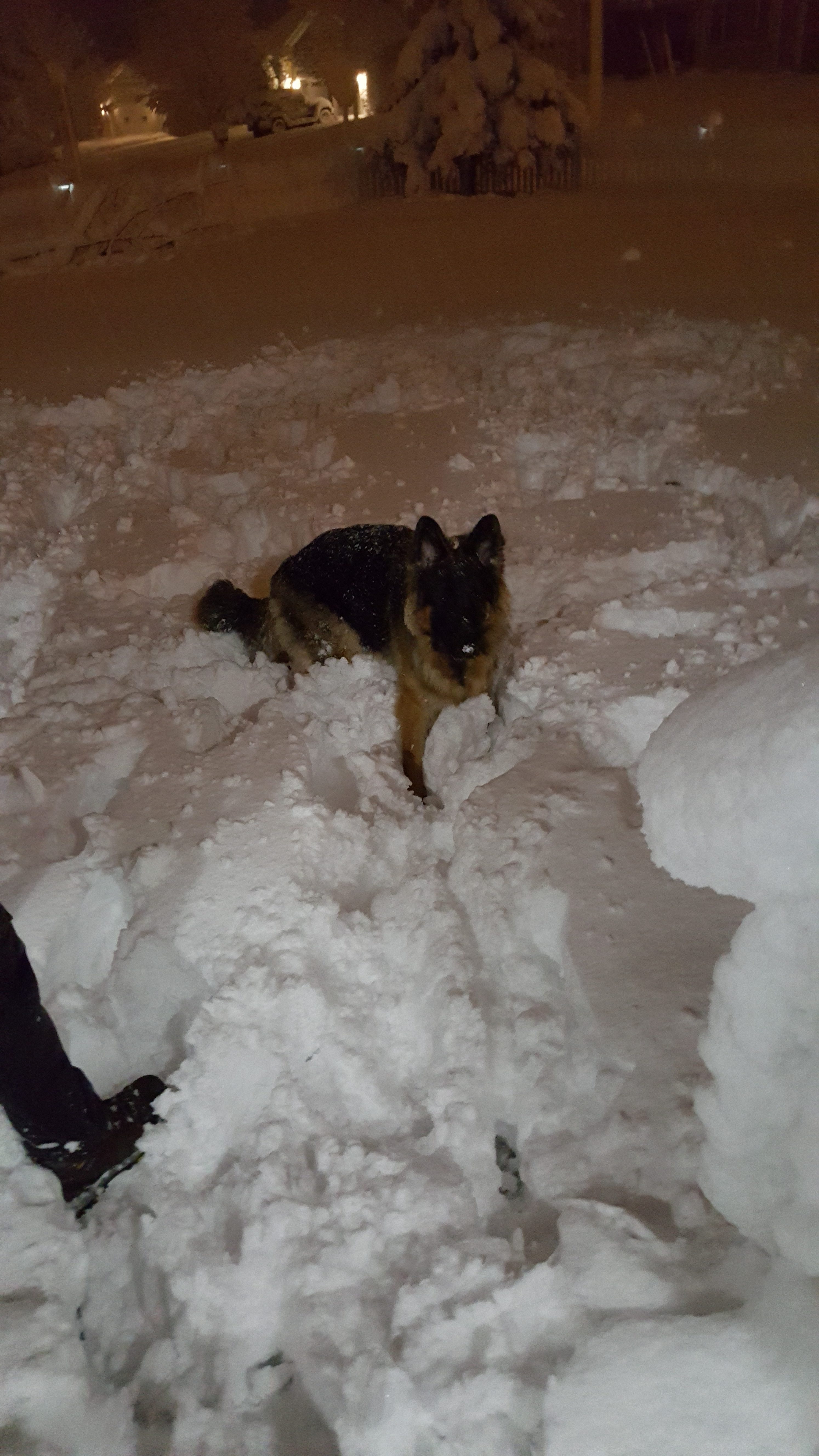 Cree enjoying the front yard snow after the snow stopped later in the evening.