About the Series
Tag along with strong and intriguing characters as they explore the American West, from the Barbary Coast and Nob Hill in San Francisco, to the Dakota Territory and newly born Los Angeles.
Rebellious Bride
Historical Western Romance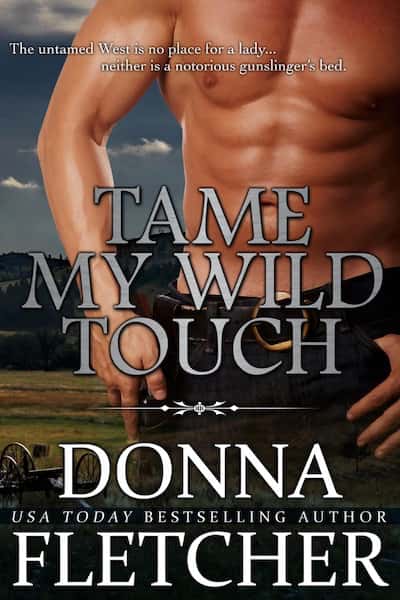 Tame My Wild Touch
Historical Western Romance
San Francisco Surrender
Historical Western Romance
A word from Donna
When I was first published many years ago I wrote romances set in the American West. I enjoyed exploring the various times in American history and I loved discovering the strength and courage of the characters that forged a nation.
I've pulled those books out of the archives to make them available again. They are now part of my American West Collection. The books will introduce you to many intriguing characters while touring the American west. You'll visit the Barbary Coast and Nob Hill in San Francisco and meet up with the Dragon and the Serpent an unlikely pair to fall in love in my first book San Francisco Surrender. You'll have the best time in the Dakota Territory with a proper Boston woman and an infamous gunslinger in Tame Your Wild Touch. And you'll enjoy seeing what happens when a sheriff's daughter has no choice but to wed an English duke, another book set in the Dakota Territory in Rebellious Bride. You'll travel back to the inception of Los Angeles when the Spaniards owned the land and find yourself enjoying the antics of a servant girl who bests an arrogant Spaniard at every turn, though not when it comes to love in Untamed Fire. And finally, the sequel to that book Renegade Love where readers can finally find out what happened to Rosa. A third book was born out of the two—Diablo's Angel—finishing the Ranchero Trilogy.
I hope you enjoy my American West Collection as much as I enjoyed writing them.